Nompumelelo Mohohlwane
PHD Student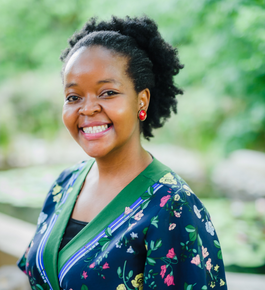 Nompumelelo Mohohlwane is enrolled for a PhD in Education Policy Studies at the University of Stellenbosch under the co-supervision of Professor Nuraan Davids, Chairperson: Department of Education Policy Studies and Profession Servaas van der Berg (RESEP). Her research topic is: (How) Should the language policy promote mother-tongue instruction or a straight-for-English approach in primary schooling in South Africa: what does empirical data contribute.
She has a Masters Degree (with distinction) in Education with the University of Witwatersrand. Her studies focused on substantiating the contribution of Randomised Control Trials (RCTs) in evaluating early grade reading acquisition using literature analysis and empirical data analysis of large sample data. She obtained her Honours Degree in Public Management & Governance from the University of Johannesburg and her Bachelor's Degree in Political Science specializing in International Relations.
She is a non-resident fellow with the Centre for Global Development, which works to reduce global poverty and improve lives through innovative economic research that drives better policy and practice by the world's top decision-makers.
Benchmarking oral reading fluency in the early grades in Nguni languages
To prevent children from falling behind in the developmental sequence of reading, a shared vision of what reading success looks like is required. This paper…