Nicola Deghaye
Researcher and PhD Candidate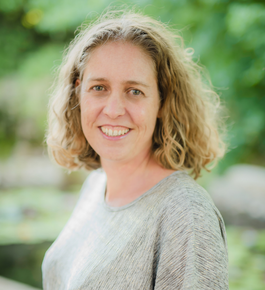 Nicola Deghaye is enrolled for a PhD at Stellenbosch University, under the co-supervision of Professor Servaas van der Berg and Professor Jill Hanass-Hancock (a disability expert).
Nicola has several years' experience as a health economist in the areas of HIV and TB, and more recently in the economics of disability. Her previous work in disability economics examined the opportunity and out-of-pocket costs of disability to households in South Africa. This research project, together with her role as Treasurer of a special school in Durban piqued her interest in the economics of inclusive education in South Africa.
Her PhD focuses on measuring enrolment and support for children with disabilities at school-level.
Nicola obtained a Masters in Health Economics from the University of York (United Kingdom) in 2003 and a Bachelor of Commerce (Honours) (cum laude) from the University of Natal in 2000.
The promise of SA-SAMS & DDD data for tracking progression, repetition and drop-out
This paper analyses the SA-SAMS school administration data that the Michael and Susan Dell Foundation in partnership with the Department of Basic Education collects quarterly…
These are not luxuries, it is essential for access to life: Disability related out-of pocket costs as a driver of economic vulnerability
Abstract With the dawn of the new sustainable development goals, we face not only a world that has seen great successes in alleviating poverty…
Cost-effectiveness of integrated antiretroviral therapy in HIV-tuberculosis co-infected ambulatory patients in South Africa
Abstract Initiation of antiretroviral therapy (ART) during tuberculosis (TB) treatment improves survival in TB-HIV coinfected patients. In patients with CD4 counts <50 cells per…