Martin Gustafsson
Researcher and Advisor to the Department of Basic Education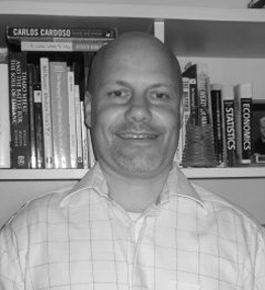 Martin is a researcher with the Department of Economics at Stellenbosch University, from which he obtained his Master's degree in 2006 and PhD in 2014, the latter being on the role of education in economic development.
Martin is a part of the RESEP team but is based in Pretoria, where he works as an advisor for the Department of Basic Education. His areas of specialisation include the use of economics in education planning, the design of school funding policies, the economics of teacher pay, the demographics of schooling systems and cross-country comparisons of educational policy and performance.
Floor effects and the comparability of developing country student test scores
The report serves as a background paper to UNESCO's 2020 Global Education Monitoring Report (GEMR).