Nic Spaull
Research Fellow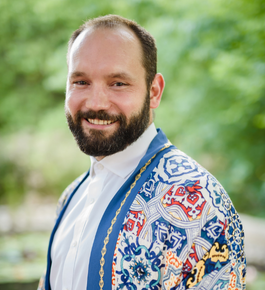 Nic Spaull is an Associate Professor in the Economics Department at Stellenbosch University and part of the Research on Socioeconomic Policy (RESEP) group in the Department. Nic's research centres on education policy in South Africa with a focus on inequality and early grade literacy and numeracy. In 2021 he was awarded the Royal Society's Meiring Naude Medal as well as the National Research Foundation's (NRF) P-Rating, the highest rating possible for researchers under 35. During the COVID-19 pandemic Nic initiated the National Income Dynamics Study Coronavirus Rapid Mobile Survey (NIDS-CRAM), a nationwide consortium of more than 30 researchers from six universities, to measure the impact of COVID-19 in South Africa which has generated over 60 academic working papers in less than a year and has been cited by the President in parliament.
Nic has held visiting fellowships at Stanford University in the US and the OECD in Paris and is currently a non-resident fellow at RISE as well as the Centre for Global Development (CGD). Nic recently (2019) co-edited "South African Schooling: The Enigma of Inequality" with Jonathan Jansen and published by Springer and is co-editing a 3-volume series on reading and mathematics to be published by Oxford University Press in 2022. Nic comments regularly in the media and advises numerous high-level policymakers and philanthropists in South Africa and abroad. His research and commentary are available on his website nicspaull.com
NIDS-CRAM Wave 1 Synthesis Report: Overview and Findings.
The overview and findings of NIDS-CRAM wave 1, consisting of work by a national consortium of 30 social science researchers from five South African universities.…