RESEP led an introductory training course on quantitative data analysis for researchers in education in Stellenbosch from 11 to 15 November. The course was attended by 29 participants working in education, and included graduate students, researchers, NGO memebers and policymakers from across South Africa. Funding was provided by the Allan Gray Orbis Foundation Endowment as part of RESEP's Early Learning Programme.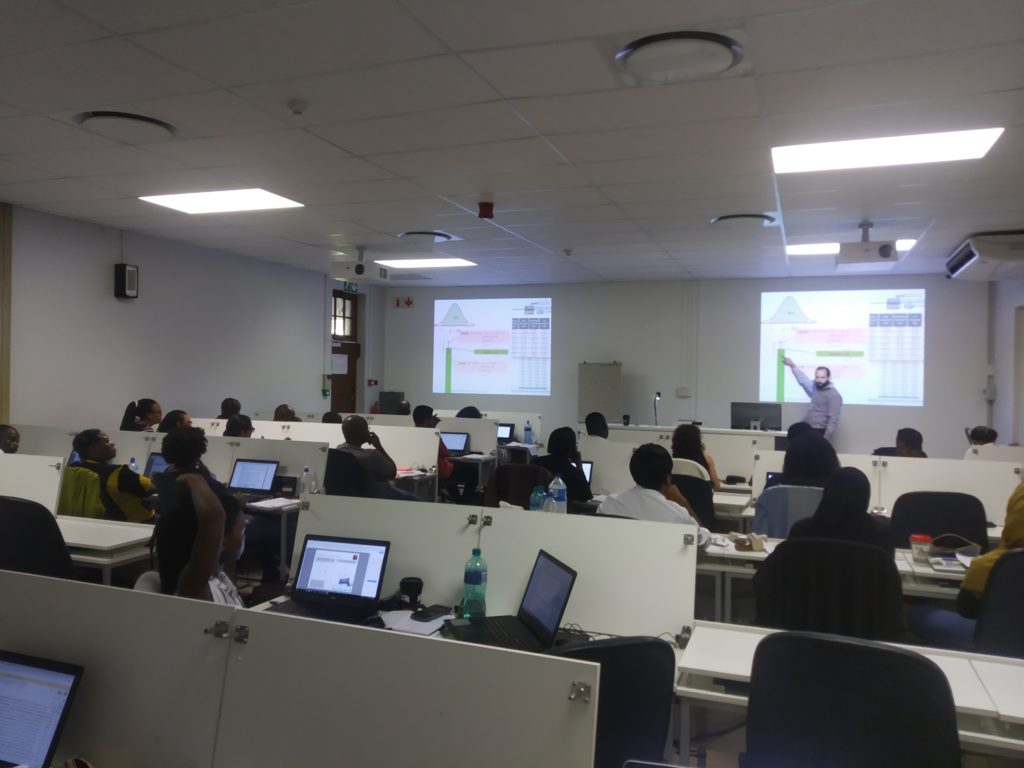 "The course was very informative and have learnt a lot. The knowledge that I've gained in this course will help me in my line of work as my unit is the custodian of EMIS data. We'll start using STATA to analyse our data." — Vincent Rambau
The course covered practical and theoretical components of conducting quantitative research in education. Nic Spaull and Servaas van der Berg presented the main lectures on key issues in education research, while Heleen Hofmeyr and Adaiah Lilenstein, both PhD students at RESEP, conducted practical sessions. These sessions were aimed at equipping participants with skills for basic quantitative analysis with existing education datasets, such as SACMEQ, PIRLS and TIMSS, using the STATA programme. Joel Gondwe, Martin Mwale and Jaah Mkupete, also PhD students at RESEP, assisted participants with the practical components of quantitative data analysis. Linda Zuze, a senior researcher at RESEP, presented a lecture on South Africa's participation in International Education Assessments.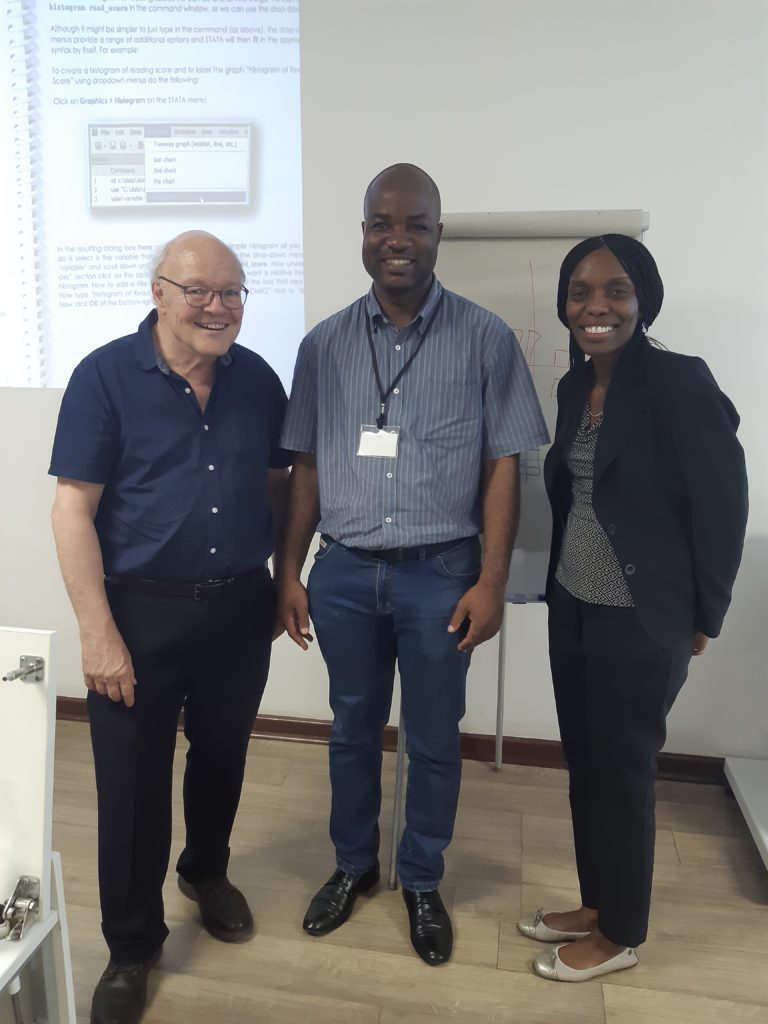 "Education is the mother of all professions. Finding ways to enhance the effectiveness of teaching and learning will help in fighting poverty, inequality and unemployment. Thank you RESEP team for your contribution towards making improvements in education." — Last Sinandawa
This course was the second of its sort that RESEP presented, with a few years' gap. However, the response to this course was so enthusiastic and it so clearly fills a need amongst researchers that it has been decided to again offer the course next year, funding permitting.