International Tests: What are they and why should South Africa participate?
South Africa takes part in three major international assessments: TIMSS, PIRLS and SEACMEQ. This brief explains what these tests are, why they are important for South African policymakers, and their relevance for the improvement of the South African education system overall.
As you can see on the map, TIMSS and PIRLS are written in over 60 countries across the globe. SEACMEQ is specifically purposed to test and help Southern and Eastern African education systems.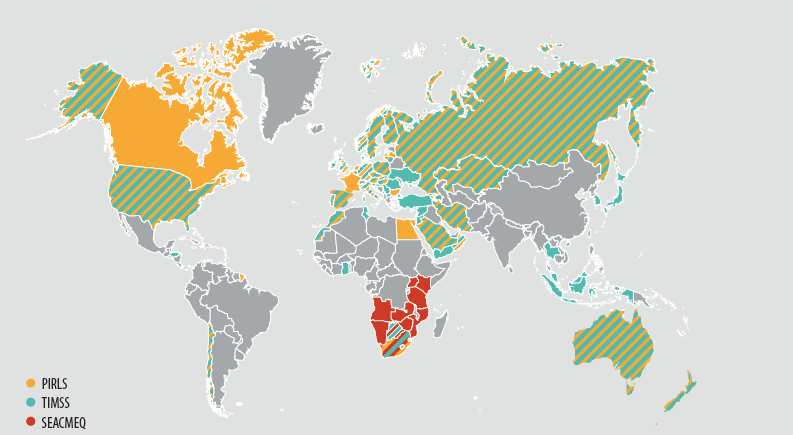 The purpose of SEACMEQ tests is "to undertake integrated research and training activities that will expand opportunities for educational planners and researchers". It is important because it focuses on helping researchers to understand and overcome the challenges facing the education systems of developing countries specifically. The ministries of Education are closely involved in planning and administering this international test, which means that it can be more closely aligned to assess how we are reaching the goals that the South African DBE has set, as well as the Sustainable Development Goals (SDGs).
To read further, download the PDF below.
DOWNLOAD PDF