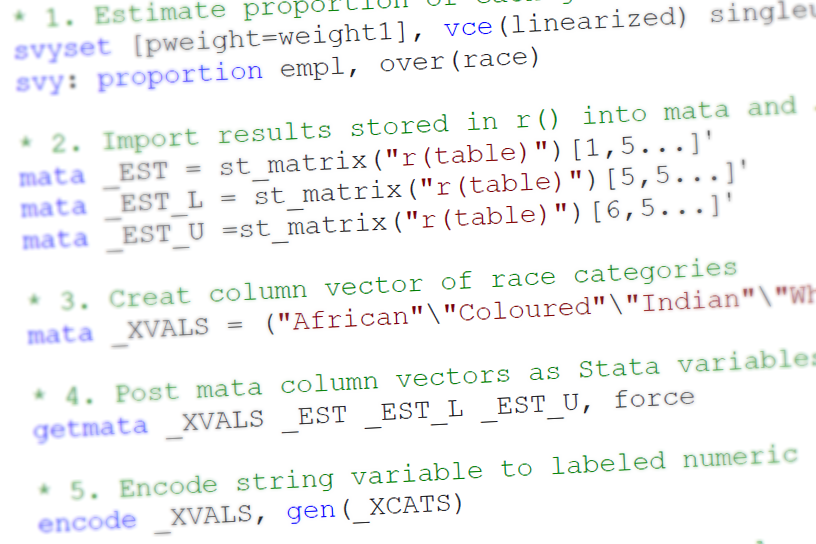 As part of ReSEP's commitment to conducting policy-relevant research that is informed by robust empirical analysis, we recognize the importance of continually improving the analytical capacities and technical skills of our researchers.  To this end,  ReSEP periodically offers internal training workshops on selected relevant advanced research methods and practical analytical techniques to ReSEP researchers and other invited parties.
The final internal training workshop for 2014 was help from 24 to 26 November at Stellenbosch University and sessions were presented by ReSEP members Rulof Burger, Hendrik van Broekhuizen, Servaas van der Berg, Dieter von Fintel, and Anderson Gondwe. Topics covered during the course included nonparametric and semi-parametric analysis,  Stata programming, and advanced distributive analysis using the Distributive Analysis Stata Package (DASP).
The workshop proved immensely useful to all those who attended and it was agreed that others are likely to benefit from having access to some of the course materials.  Stata users who are interested in learning how to use Stata more efficiently may find Hendrik van Broekhuizen's Basic Stata Programming Notes and Supporting Files particularly useful.