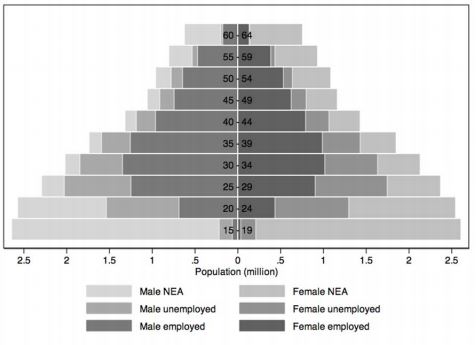 An ineffective education system and troubled labour market are two of the most pressing problems facing the development of South Africa. Evidence-based guidance is sorely needed in these fields to ensure sustained development throughout emerging economies. At a recent ReSEP workshop, two of the leading experts in these fields were invited to interact and share knowledge with ReSEP researchers leading the local research projects
Professor Paul Gregg and doctor Matt Dickson, both from Bath University, act as the director and deputy director of the Centre for Analysis of Social Economic Policy (CASP). Similar to ReSEP, this organisation functions as an interdisciplinary research centre critically engaging with the evidence, design and evaluation behind policy development across a range of major social issues, including labour and education. Gregg also advises the UK Government on social issues through his membership of the Social Mobility and Child Poverty Commision.
ReSEP researchers highlighted some of the issues facing South African development, including the proposed wage subsidies to combat the rampant youth unemployment and the crippling learning deficit in the country.
Various key stakeholders from governmental and international agencies attended the workshop, including members from the Treasury, the National Planning Commision, the South African Reserve Bank, Statistics South Africa, the IMF and the Department of Basic Education.