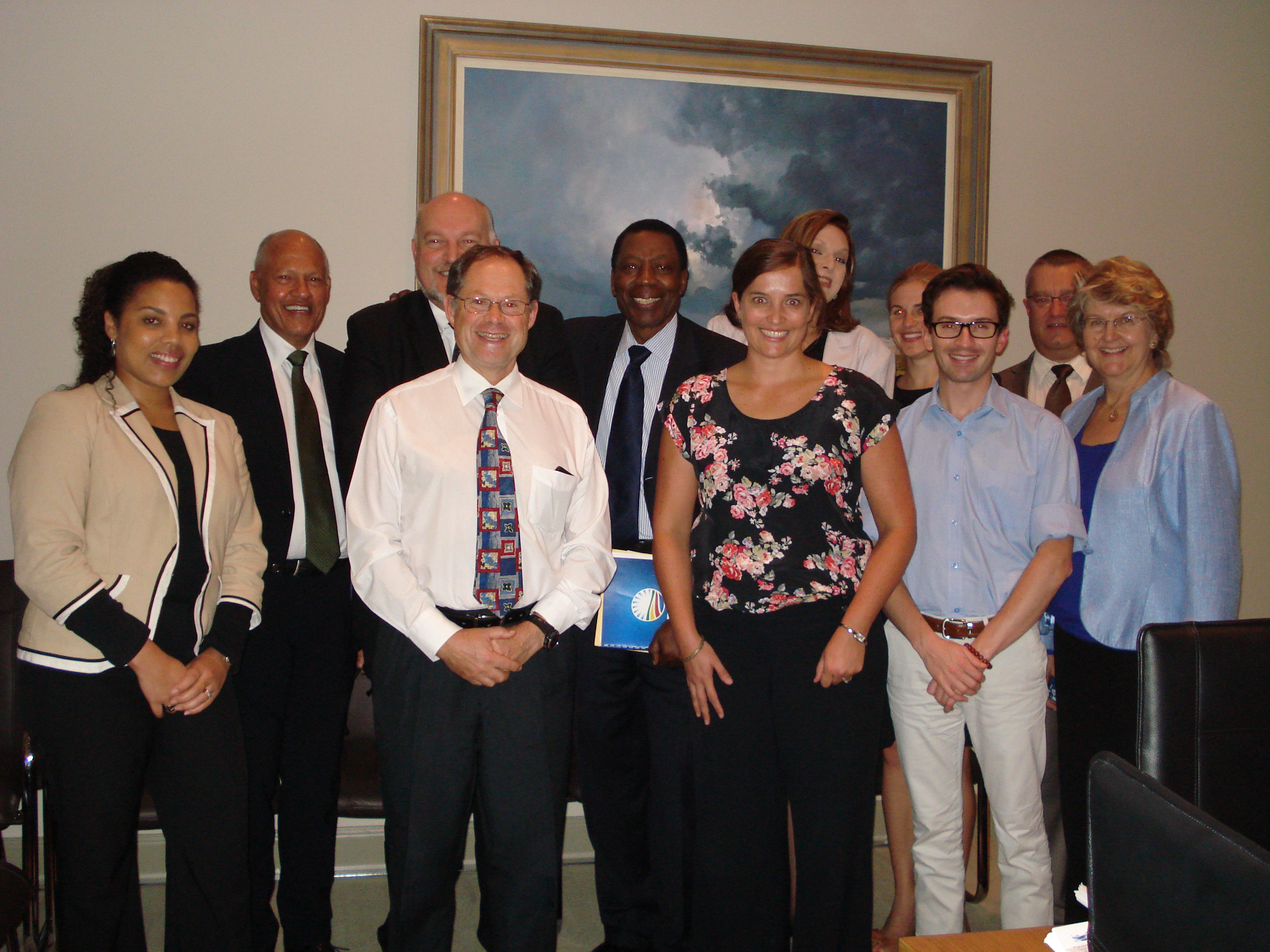 ReSEP member and lecturer at University of the Western Cape, Carmen Sue Lopes, was recently invited to give a lecture on the public health sector to the South African Parliament. The focus of the lecture was efficiency within the system, about which she has published an article in 2012. Here follows a first-hand account of her experience:
I was recently invited to participate in a Public Representative's Education Programme, an initiative led by Dr Wilmot James, a member of parliament. The theme of the programme was 'Economics in Public Policies' and my lecture focused on understanding efficiency in the South African public health sector.
After struggling to find parking and bulldozing my way through protesters (SADTU members were marching to parliament), I eventually reached my final destination. It was a fine set-up, to say the least. I could get used to such surroundings…Moving on; the audience was a dynamic mix of MPs and City of Cape Town policy makers, who were quite interactive and engaged in a robust debate about their views on the reasons for the huge disparities between public and private healthcare services.
In spite of the time constraints, I managed to get my take-home message across: unless the issue of inefficiency is adequately (and urgently) addressed, increased revenue allocation to the public health sector will have a sub-optimal impact on health outcomes.