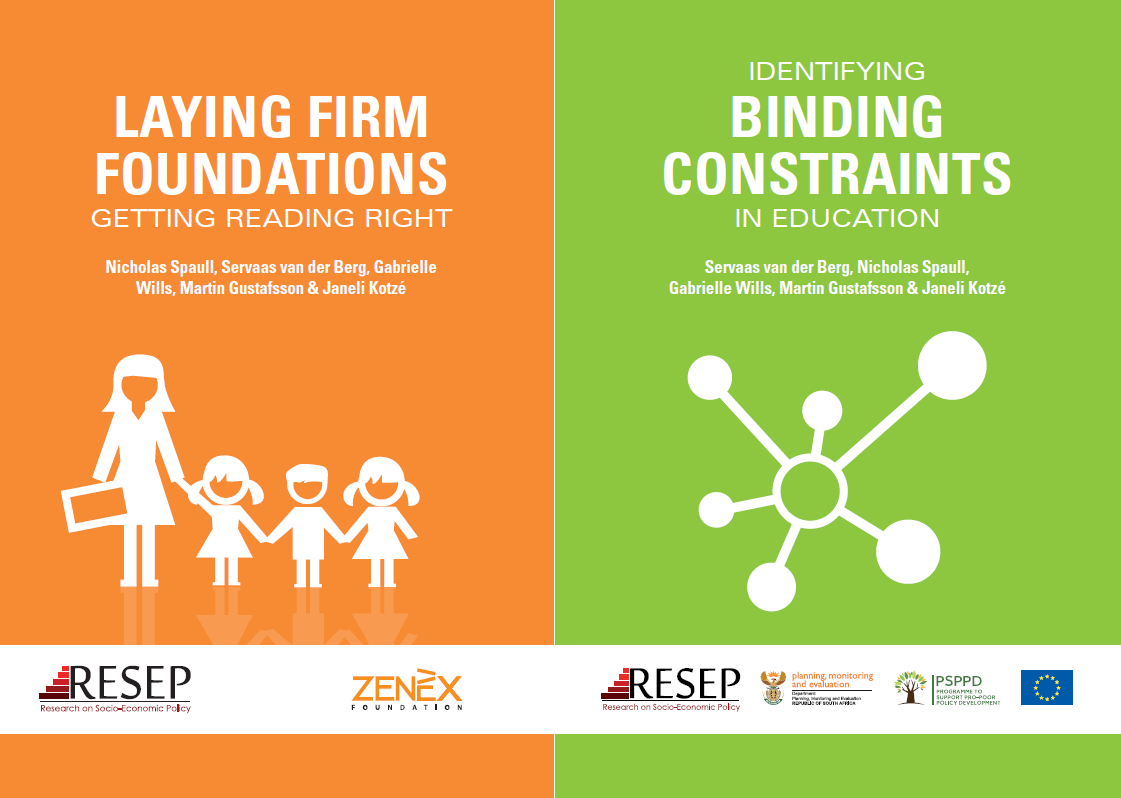 On the 24th of May the Research on Socioeconomic Policy (ReSEP) Group launched two reports which were the culmination of two years of research on South African education. The first report was for the Programme to Support Pro-Poor Policy Development (PSPPD), a joint initiative between the South African Presidency and the European Union. That report is titled "Identifying Binding Constraints in South African Education." The second and related report was funded by the Zenex Foundation and focussed specifically on Grades 1-3. That report is titled "Laying Firm Foundations: Getting Reading Right."
Both of the these reports highlight the centrality of ensuring that all children learn to read for meaning by the end of Grade 3. At the moment in South Africa about 60% of children cannot read at even a basic level at the end of Grade 4. These children never fully engage with the curriculum and fall further and further behind the curriculum even as they are promoted into higher grades.
The research has culminated in 10 journal articles, 12 policy briefs, 1 monograph, 2 reports and 2 policy-engagement workshops. The research covered topics ranging from excessive class sizes and learning deficits to the salaries and qualifications of Early Childhood Practitioners. It included quantitative analyses, a literature review and a special issue of the South African Journal of Childhood Education. The researchers have created a "Roadmap for Action" with detailed suggestions and recommendations for how the Department of Basic Education can ensure that all children learn to read.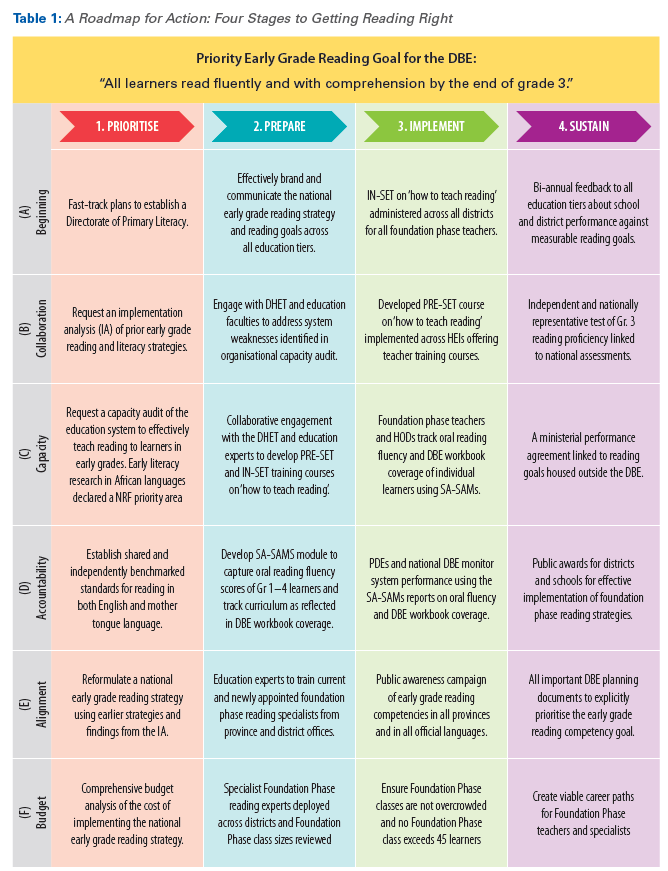 The full reports and policy briefs can be found below:
Projects:
Policy Briefs: