ReSEP presented a very successful week long training workshop on EMIS in Pretoria to EMIS practitioners from the DBE and provincial Departments of Education from 19 to 23 November2012. The training workshop was led by Dr Chris van Wyk of ReSEP, one of the country's leading experts in EMIS.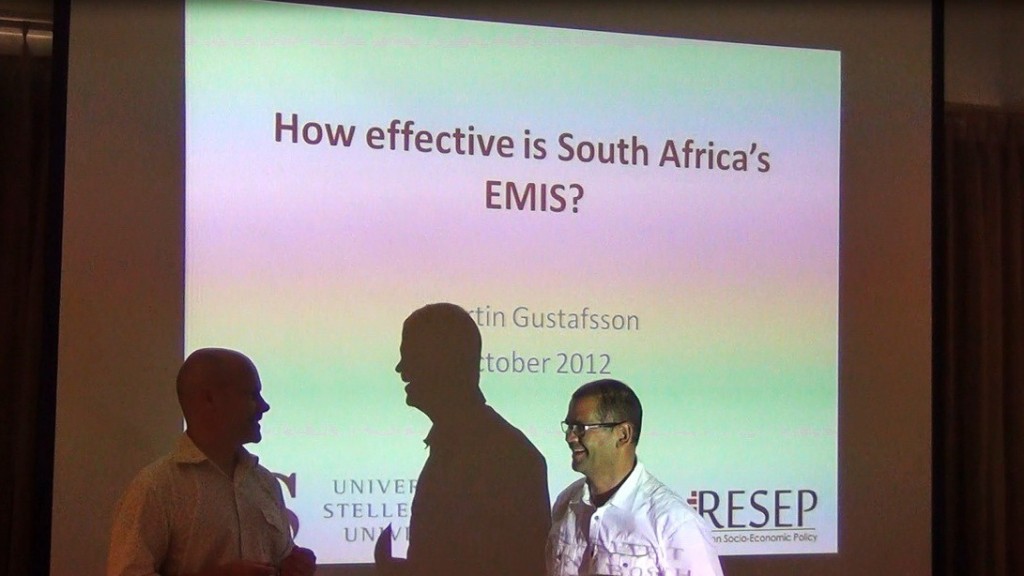 Chris is a former head of EMIS in the Western Cape, and an expert at managing and integrating large datasets. In the past three years he has done a series of evaluations of national EMIS systems for UNESCO's Institute of Statistics in Kenya, Botswana and Malawi and was also responsible for drawing up an EMIS-strategy document for South Africa, a project funded by UNICEF. This document has been accepted just weeks ago as South Africa's national EMIS strategy. He also recently spent two stints of two months each in Sudan to assist them with developing a national EMIS system, again funded by UNICEF. The success of this intervention has been acknowledged by a reviewer from the World Bank, who has been enthusiastic about the "amazing work" he has done there.
The training was organised by Herman Meyer from ReSEP. Other ReSEP researchers who also gave inputs to the training were Dr. Carlos da Maia, Paula Armstrong, Nic Spaull and Servaas van der Berg. A valuable input was also given by Frans Kok, head of EMIS in the Free State, an expert on the use of the SA-SAMS school management information system, on how to use this tool for provincial and national education information systems. Course participants who also gave inputs on particular technical aspects of EMIS were Amos Tabane and Zenzo Khubeka.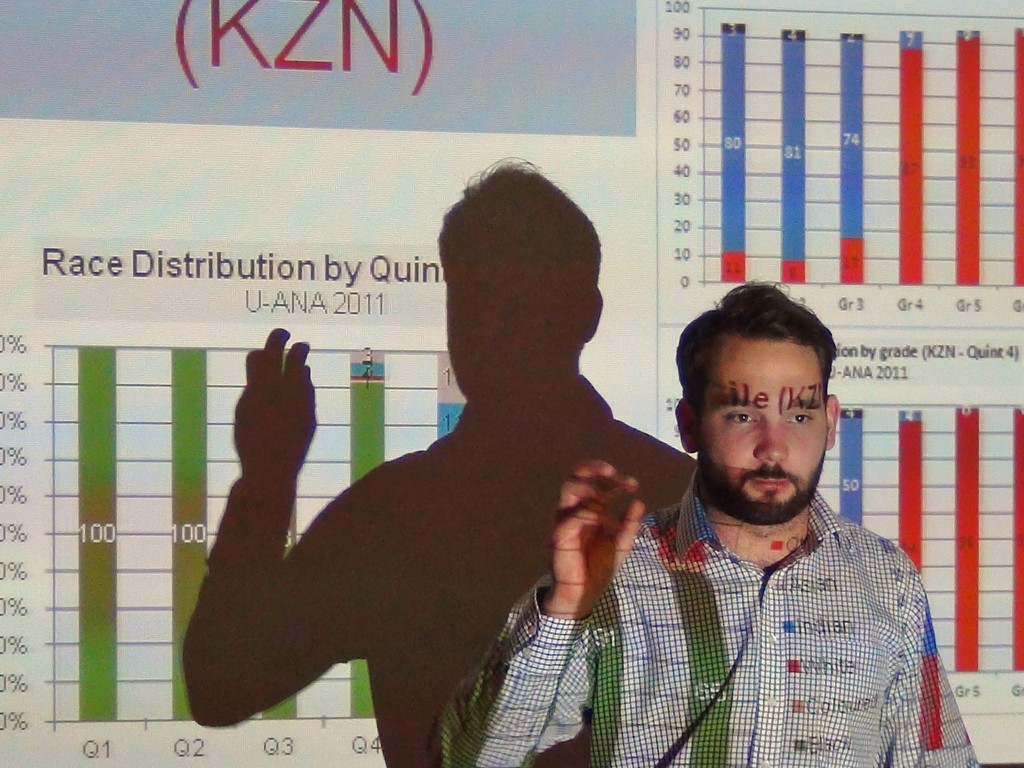 Mr Siza Shongwe, deputy head of EMIS at the DBE, attended the first two days of the training and was full of praise for the contribution it has made to installing important data management skills. Participants appeared to be most impressed with the training that used actual EMIS data from four years, and that demonstrated data management and analysis with the help of MS Access, Excel and a database programme. A number of provinces requested further training for more of their staff.