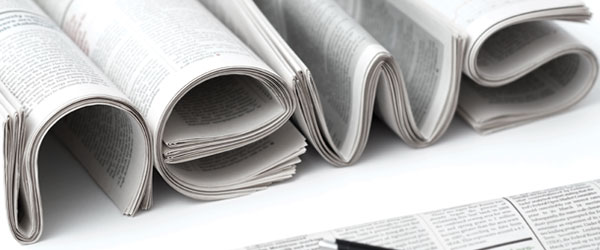 The recent ReSEP reports on "Identifying Binding Constraints in Education for the PSPPD (Project to Support Pro-Poor Policy Development) and "Laying Firm Foundations: Getting Reading Right" for the Zenex Foundation have generated widespread media coverage over the last few weeks.
On radio, Gabrielle Wills and Martin Gustafsson were invited for a discussion on SAFM while Servaas van der Berg spoke on RSG and on some local radio stations. The reports were also discussed on TV when Janeli Kotzé and Nompumelelo Mohohlwane appeared on Freek Robinson's programme, Regstreeks on KykNet.
These reports have featured in at least 12 newspaper articles, amongst others in Mail & Guardian, Die Burger, Beeld, The Mercury, Business Day Live and Times Live. Mail & Guardian even devoted an editorial to our findings. You can read some of the articles below:
The reports also caught the attention of Deputy President, Cyril Ramaphosa, who requested ReSEP to present to the Human Resource Development Council (HRDC), which he chairs.
On 10 June, Servaas van der Berg presented the highlighted key findings of both the reports to the HRDC in Johannesburg. His key message articulated the considerable reading deficits of children across the country and the relevance of a binding constraints framework for addressing issues of basic service delivery in education.
He also drew attention to concrete suggestions for addressing the reading crisis in the reports. The six key policy recommendations stressed at the end of his presentation included:
Emphasizing reading as a unifying goal for primary schooling

Continuing to test students regularly through reformulated ANAs as a measure of learning outcomes in primary schools

Using DBE workbooks to measure curriculum coverage

Teaching primary school teachers how to teach reading in African languages and in English 

Prioritizing the elimination of extreme class sizes in the Foundation Phase

Giving more attention to reading in African languages. 
It is satisfying to see our hard work coming to fruition. We hope that ReSEP's research will have a lasting effect on policy debates and developments to the benefit of all South African children.