Nic Spaull wrote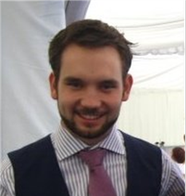 a full page opinion piece for the Mail and Guardian on 11 May, arguing that it is time to set priorities and ensure that schools focus on teaching children how to read and write. He was also quoted in an article in Die Beeld and Die Burger on 16 April discussing the persistent problems with service delivery on the anniversary of Andries Tatane's death. His research has also been quoted in a Daily Maverick article on 12 April outlining funding issues for schools and a Business Day article on 10 April about dysfunctional and underperforming schools in KwaZulu-Natal.
The Business Day article refers to Nic's work showing that the massive spending gap between South Africa and Mozambique (SA spent 15 times what Mozambique did on education) has not translated into better outcomes in South Africa. In fact, in some measures of educational performance South Africa does worse than Mozambique, including the proportion of Grade 6 children who are functionally illiterate, and those that have access to their own textbooks (see the conference presentation Primary school performance in Southern Africa). The Daily Maverick article uses the work of Nic and other colleagues from the department to highlight that "despite reforms, education quality has remained disappointing [with] surveys [indicating] that the level of cognitive achievement of the majority of South African children is alarmingly low in key learning areas such as reading, mathematics and science standards required by the curriculum."
A recent policy brief provides an overview of these findings. These issues are discussed in more depth in Nic Spaull's report, "Primary School Performance in Botswana, Mozambique, Namibia and South Africa''.